Occasion Consolen
PlayStation 3
Ich verkaufe meine Private gebrauche PlayStation 3 mit HDMI Kabel sowie einen Kontroller mit 23 Spielen!
Die PS3 Console ist ungefähr 3 Jahre alt aber Spielte damit "nur" 15 Monaten.

Meine PS3 ist eine CECH-3004A
(Slim) "K" Version mit einer 160GB Festplatte.
Der Zustand der PS3 Console ist recht gut und hat normale Gebrauchsspuren.
Inhalt:
Die Console
Einen Kontroller (Gamepad)
HDMI Kabel
Stromkabel
USB Kabel
23 Spiele

Die Spielliste:

Update: 06.01.2017
Es sind 7 neue Spiele dazu gekommen!
Batman Arkham City Game of the year edition
Silent Hill DownPour

BodyCount

Ninja Gaiden 2

Haze

Lost Planet 2

Alice 2 Madness Returns

LittleBIG Planet Game of the Gear Edition

Super Street Fighter IV

Super Street Fighter IV ARCADE EDITION
Virtua Fighter 5
F1 210 Formula 1
Metal Gear Solid 4
MARVEL VS CAPOM 3

Motor Storm APOCALYPSE

UNCHARTED 2 AMONG THIEVES
Limited Edition DEAD SPACE 2
Heavy RAIN Move Edition
Sniper GHOST WARRIOR
GRAN TURISMO 5

GRAN TURISMO 6
GRAND THEFT AUTO V
Soul CALIBUR IV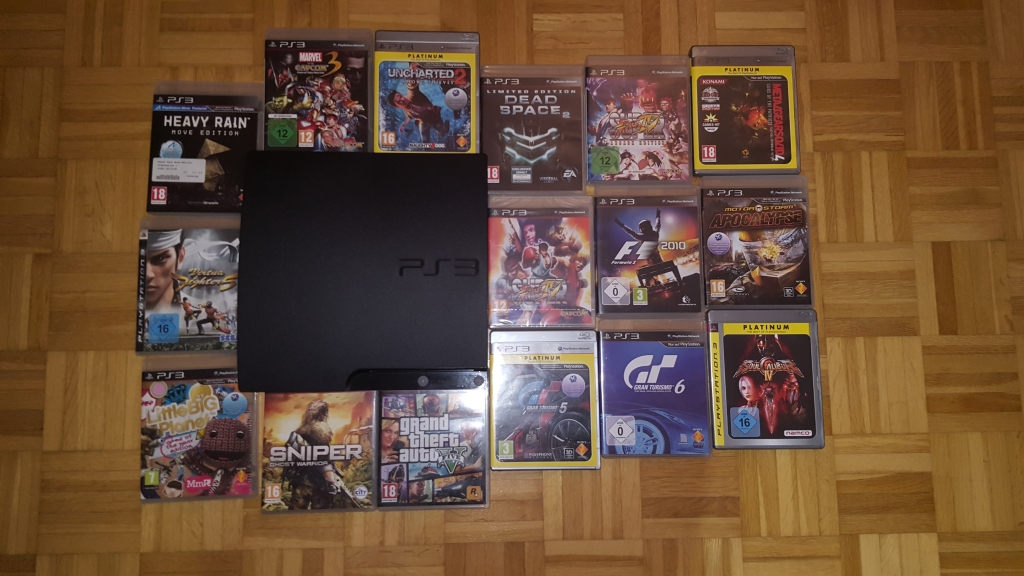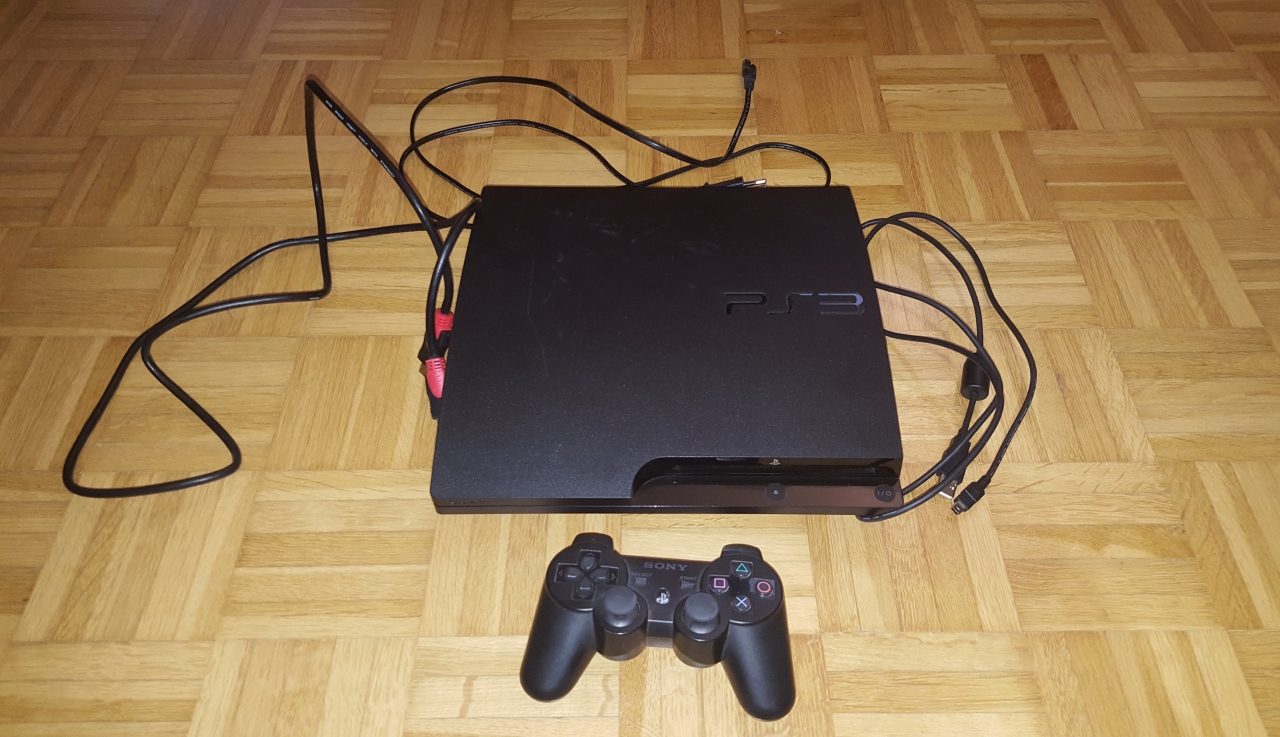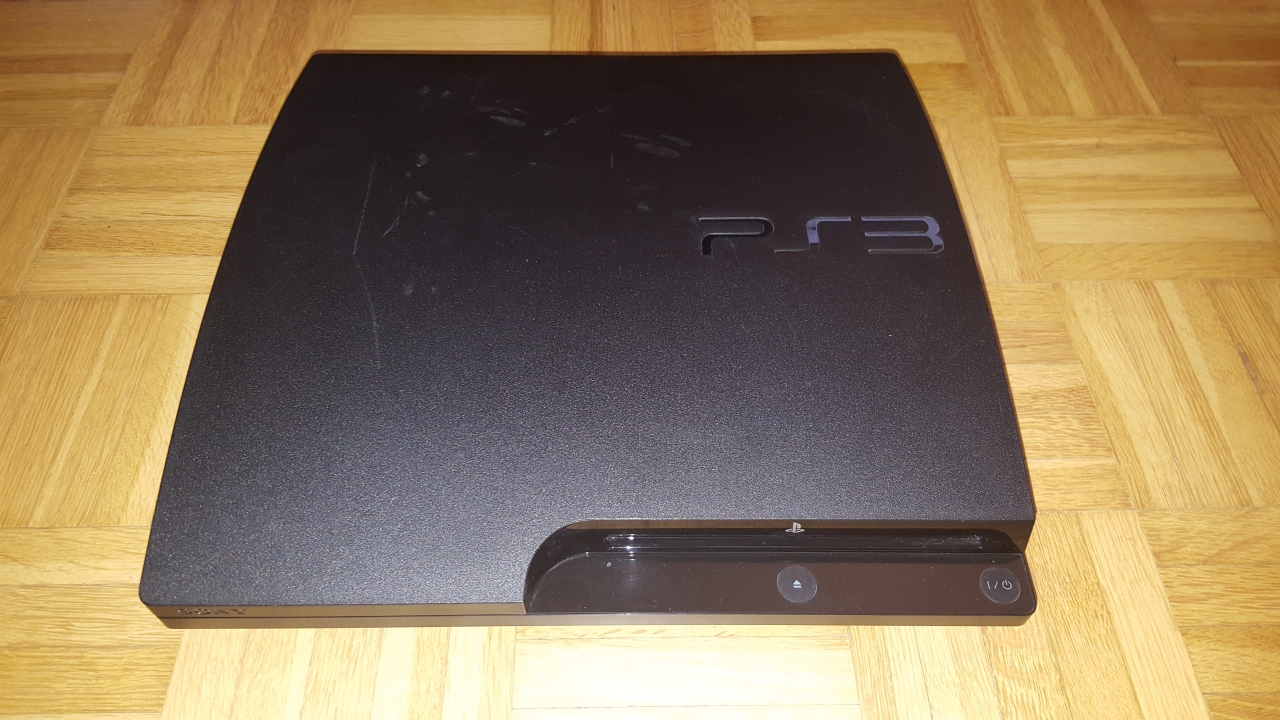 Preis: 250 Franken, ist verhandelbar!

Verkauft!